Looking to Sell Your RV?
GET A HASSLE-FREE CASH OFFER!
PROVIDE YOUR RV INFO. WE MAKE YOU A CASH OFFER. YOU GET PAID!
Take the stress out of selling your RV.
WASHINGTON'S PREMIER RV BUYER
We Make It Simple. Get a quote for your RV today!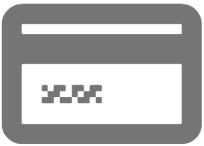 Get an Appraisal
We'll be quick to review your RV information, and provide a custom quote within hours of you contacting us.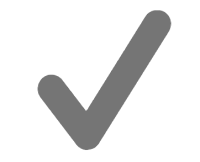 Accept Cash Offer
Accept our cash offer and we'll schedule a time to meet when it's convenient for you – we pay you for your RV on the spot!
BEST EXPERIENCE GUARANTEE
Open Road RV guarantees the best experience selling your RV!
WHAT OPEN ROAD RV CUSTOMERS ARE SAYING …
CONSIDERING SELLING YOUR RV ON YOUR OWN?
Before you start taking photos and posting classified ads, please consider a few of these points below….
DON'T MAKE IT HARD ON YOURSELF
Selling your RV can be very stressful, and a lot of work! In order to sell your used RV, you will need to create classified listings, take phone calls, and have strangers come to your house. Then of course, you'll have to deal with the hassle of negotiating with them.
AVOID RV REPAIR
If you sell your RV, you will need to ensure it is prepped to sell, and that all appliances are working. This can get really expensive, really fast! Let us take care of the expenses and get your RV in working condition without wearing you and your wallet out.
PROTECT YOURSELF
Selling your RV can be dangerous. If you do choose to sell your RV yourself, be extremely careful and take the proper precautions to ensure your personal and financial safety. You take on significant liability when you sell your RV to a private party. Also, when setting up appointments with potential buyers that you don't know, you should only schedule meetings when a friend or family member can be there with you.
WALK AWAY FREELY
When you sell your RV to us, you'll prevent any issues with a dissatisfied buyer later on. What happens if the tire blows out? Or if the roof begins leaking? If you sell your RV private party, the new owner now knows where you live and may contact or harass you, leading to hassle for you. But when you sell your RV to us, the dealership assumes all of the responsibility and you can walk away carefree.
OUR STORY
We are Open Road RV, the newest full-service RV dealer in the Northwest. We offer Washington's largest indoor showroom, credit union direct lending (CUDL), and some of the top manufacturers in the industry. With a large selection, it is easy to own your dream RV today! Come visit the newest RV dealer in Washington! Serving Everett, Seattle, Bellevue as well as King, Snohomish, Pierce and Skagit Counties.
We welcome you to our dealership and we look forward to providing you with the best source for fifth wheel, light weight, motorhome, toy hauler and travel trailer and related products and services. We are dedicated to serving you. Visit us today, you won't be disappointed. Hope to see you soon!
Open Road RV is an authorized Thor Motor Coach, Ace, Vegas, Windsport, Palazzo, Venetian, Citation, Chateau, Bighorn, Landmark, Sanibel, Forest River, XLR Hyperlite, Vibe, Heartland, Cyclone, North Trail, Wilderness, Torque, Dutchmen, Aspen Trail, Prime Time, Tracer, and LaCrosse dealership in Monroe, WA. Along with a large selection of new models, Open Road RV carries a wide variety of pre-owned models. Open Road RV provides superior customer service and has an entire team that consists of professional sales consultants, finance experts, service technicians, and a knowledgeable parts and accessories staff to support you. We pride ourselves on having well-trained experts that strive for customer satisfaction.
Looking to Consign Your RV? Click Here